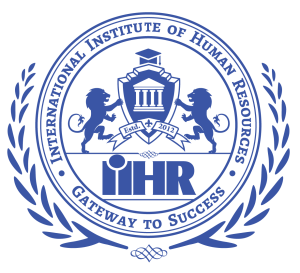 From award winning academic performance to unbeatable placement record, International Institute of Human Resources, Bangalore has got many awards and recognitions and is honored to be acknowledged as leader in providing excellent education. Looking back, it feels gratified that International Institute of Human Resources, Bangalore has won so many wonderful recognitions. We are not the first in imparting education, but what sets us apart is the passion we have about what we do. Some of the attributes that have helped us win these many prestigious awards include – our commitment, consistency, and honesty towards providing quality higher education.

Moving ahead, International Institute of Human Resources, Bangalore, continues to stride forward with utmost commitment to make further improvements in human resources education and make it more result-oriented and of practical importance to students. It is our consistency in imparting quality education and churning out HR Professionals that are not only academically and technically competent but are also engrained with ethical and social values, which has brought us to the notice of various organizations and considered worthy to be conferred these awards.

Our Awards & Recognitions
India's No.1 HR Training Institute
100% Placement Assured for CHRP® & CHRG® Certification Programs
IIHR is now become India's No.1 HR Training & Placement providers in Bangalore. IIHR offers core hr training with placement support for all students who opt for HR Generalist training. We also received the best hr training institute award from many institutions across the world. Our hr courses are designed majorly for Indian Professionals looking for a career as HR Generalist.