We are on an expansion spree and are on the lookout for franchisees in all cities & towns in India. Franchising is our effort to expand an exciting and profitable business with like-minded entrepreneur across the country. Our Education Partner Program (EPP) provides qualified international partners with the opportunity to host the Human Resource Certification programs and workshops for management professionals in their regions. Partnering with IIHR, your company can bring world class content to your customers, partners, and prospects, and generate incremental revenue, while increasing your organization's brand awareness and leadership position in the field of Human Resource training institutions. As our partner, you will get access to our wide portfolio of accredited courses, building of your delivery capability, operational and marketing support.
Education Partner Program™ (EPP)
Join our growing list of Education Partners and have your institution recognized for its work.
Does your organization offer high quality educational and training opportunities for sustainability professionals? Do you want to help ensure that sustainability professionals at all levels have the skills, knowledge and abilities to make sustainability standard practice around the world?
Join our growing list of Education Partners and have your institution recognized for its work. Our Education Partner program is for those organizations that provide existing and aspiring sustainability professionals with the knowledge, skills and abilities required to meet existing and future challenges as they work to make sustainability standard practice around the world. IIHR offers various HR Certifications for professionals looking for a career in HR Management. Become our Education Partner and offer these certifications to them!

The program has three main goals:
Identify organizations that provide superior education to sustainability professionals in order to ensure that they have the knowledge, skills, and abilities to address the sustainability challenges currently being faced by the world

Provide guidance to organizations offering sustainability education on the knowledge, skills, and abilities needed by sustainability professionals

Provide guidance to current and aspiring sustainability professionals on opportunities for high quality sustainability education and professional development opportunities
How to Become an Education Partner
Find out the process of becoming an Education Partner for offering certification programs
One can become an Education Partner of IIHR with a medium investment. If invested frugally total investment comes out to be around 8 to 15 lakhs but may raise up to 20 lakhs if the institute is made more accommodative and attractive to get more and more students and providing them best training. Though the area required is not limited and depends on location, student capacity, type of courses offered, however 1000 sq.ft. to 3000 sq.ft. will be good enough to start with.
The return of investment depends on the courses and requirement among students at the place where the franchise is started. Though the modules, materials, exams and certifications etc. are designed by IIHR itself, so getting students is not a problem if faculties are talented and experienced professionals.
Being part of EPP network will also provide your staff the enablement, software support, access to the dedicated partner support team keeping you ahead of the completion and enhancing marketability of your education services. The initial investments are minimal and the royalties progressively decrease as your business increases.
Join our EPP network today and together let's get customer's realizing their investments, employees maximizing performance while enjoying the confidence and satisfaction of success, and shareholders increasing their returns.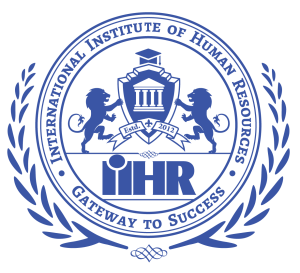 Contact Us
Interested ?, Fill the contact form below.
Do you have the next big idea to promote high quality Human Resource Education for millions of professionals in our country? Are you willing to use all your entrepreneurial energy to make your dream a reality?
If yes, we are looking for you!
Education Partner Levels & Benefits
Find out the benefits of becoming an Education Partner in each levels
Our Education Partner program recognizes organizations that provide the highest quality sustainability training and education. We recommend their offerings to current and aspiring sustainability professionals looking to improve their knowledge, skills, and abilities. We are currently offering One Major Education Partner Program which is Certified Education Partner (CEP), under this Program you can offer all the HR Certifications & HR Workshops Certifications offered by IIHR to all the HR Aspirants across your selected location. Under CEP Program, you have option to choose for FOFO & FOCO Franchise Models. Please find below the Terms & Benefits for FOCO & FOFO Models,
CEP Select Level (FOFO Model)

Requirements:
Registration under Govt. of India / State Govt. (MCA/Shops & Est. / MSME)

ISO 9001: 2015 Cetification from a Certified Body

Office Space Requirement of Minimum 1000sqft to 3000Sqft (Preferably Furnished Office Space)

IT & Class Room Infrastructures

One Centre Head, One Full Time Trainer, 2-3 Freelance Trainers, Marketing / Front Office Executives & Coordinators
Franchise Terms:
Franchise Fee of Rs.2,00,000/- + GST to IIHR

Loyalty Fee of 20% Per Student Course Fee to IIHR

Annual Renewal Fee of Rs.1,00,000/- + GST to IIHR

Course Material Fee Rs.5000 + GST per student to IIHR

Mobile App & Software Renewal Fee of Rs.50,000/- + GST to IIHR

Annual ISO & Centre Audit Fee of Rs.50,000/- + GST to IIHR

Minimum Agreement Terms – 3 Years (can be renewed by paying Renewal Fee)
Roles & Responsibilities:
All the Expenses including Rent, Salary, Electrical and Utility bills managed by Franchise

IIHR will provide initial training for the Trainers at Bangalore Location for One or Two Months

IIHR will provide Software Training for the Staffs appointed by Franchise


Mobile App Access & Life Time Membership for all students enrolled for CHRP/CHRG Programs

Assistance for Selecting Suitable Manpower for Training & Counselling

Marketing Support & Assistance from IIHR

Certification Exam & Certifications to all the students will be issued by IIHR

Digital Certification Badges to all students from IIHR via Accedible


Placement Assistance / Guarantee of all the students will be given by Franchise
CEP Premier Level (FOCO Model)
Requirements:
Registration under Govt. of India / State Govt. (MCA/Shops & Est. / MSME)

ISO 9001: 2015 Cetification from a Certified Body

Office Space Requirement of Minimum 1000sqft to 3000Sqft (Preferably Furnished Office Space)

IT & Class Room Infrastructures

One Centre Head, One Full Time Trainer, 2-3 Freelance Trainers, Marketing / Front Office Executives & Coordinators

Franchise Terms:
Franchise Fee of Rs.10,00,000/- + GST to IIHR

Loyalty Fee of 40% Per Student Course Fee to IIHR

Course Material Fee Rs.5000 + GST per student to IIHR

Annual Renewal Fee of Rs.3,00,000/- + GST to IIHR

Annual ISO Audit Fee of Rs.50,000/- + GST to IIHR

Minimum Agreement Terms – 3 Years (can be renewed by paying Renewal Fee)

Roles & Responsibilities:
All the Expenses including Rent, Salary, Electrical and Utility bills managed by Franchise


Program & Placement Coordinator will be appointed and managed by IIHR

IIHR will provide initial training for the Trainers at Bangalore Location for One or Two Months

IIHR will provide Software Training for the staffs appointed by Franchise


Mobile App Access & Life Time Membership for all students enrolled for CHRP/CHRG Programs

Assistance for Selecting Suitable Manpower for Training & Counselling

Marketing Support & Assistance from IIHR

Certification Exam & Certifications to all the students will be issued by IIHR

Digital Certification Badges to all students from IIHR via Accredible


Placement Assistance / Guarantee of all the students will be given by Placement Partner of IIHR
Our Education Partner program recognizes organizations that provide the highest quality sustainability training and education. We recommend their offerings to current and aspiring sustainability professionals looking to improve their knowledge, skills, and abilities. We are currently offering One Major Education Partner Program which is Certified Education Partner (CEP), under this Program you can offer all the HR Certifications & HR Workshops Certifications offered by IIHR to all the HR Aspirants across your selected location. Under CEP Program, you have option to choose for FOFO & FOCO Franchise Models. Please find below the Terms & Benefits for FOCO & FOFO Models,