The IIHR (International Institute of Human Resource) app was created to help the Alumni of IIHR have a closer-knit community among members and daily updates: you will get the weekly training schedule, latest updates and amendments, you can join the conversations, post messages and share photos, notification on upcoming events, and find contact info of all the Alumni of ongoing batches as well as who are already placed with many companies.
Download Mobile App
Download our App from App Store (iPhone/iPad) and Google Play (Android)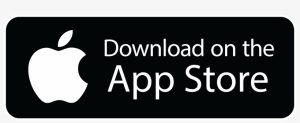 International Institute of Human Resource launched mobile app for our students that helps students react quickly to their changing course needs, while learning to plan for the future. Our Mobile App is a free, simple, easy to use, and enjoyable mobile app for the on the go, goal-oriented learner. Our Mobile is available for Apple and Android devices.
India's No.1 HR Training Institute
100% Placement Assured for CHRP® & CHRG® Certification Programs
IIHR is now become India's No.1 HR Training & Placement providers in Bangalore. IIHR offers core hr training with placement support for all students who opt for HR Generalist training. We also received the best hr training institute award from many institutions across the world. Our hr courses are designed majorly for Indian Professionals looking for a career as HR Generalist.